Introduction to Intuitive Health Consulting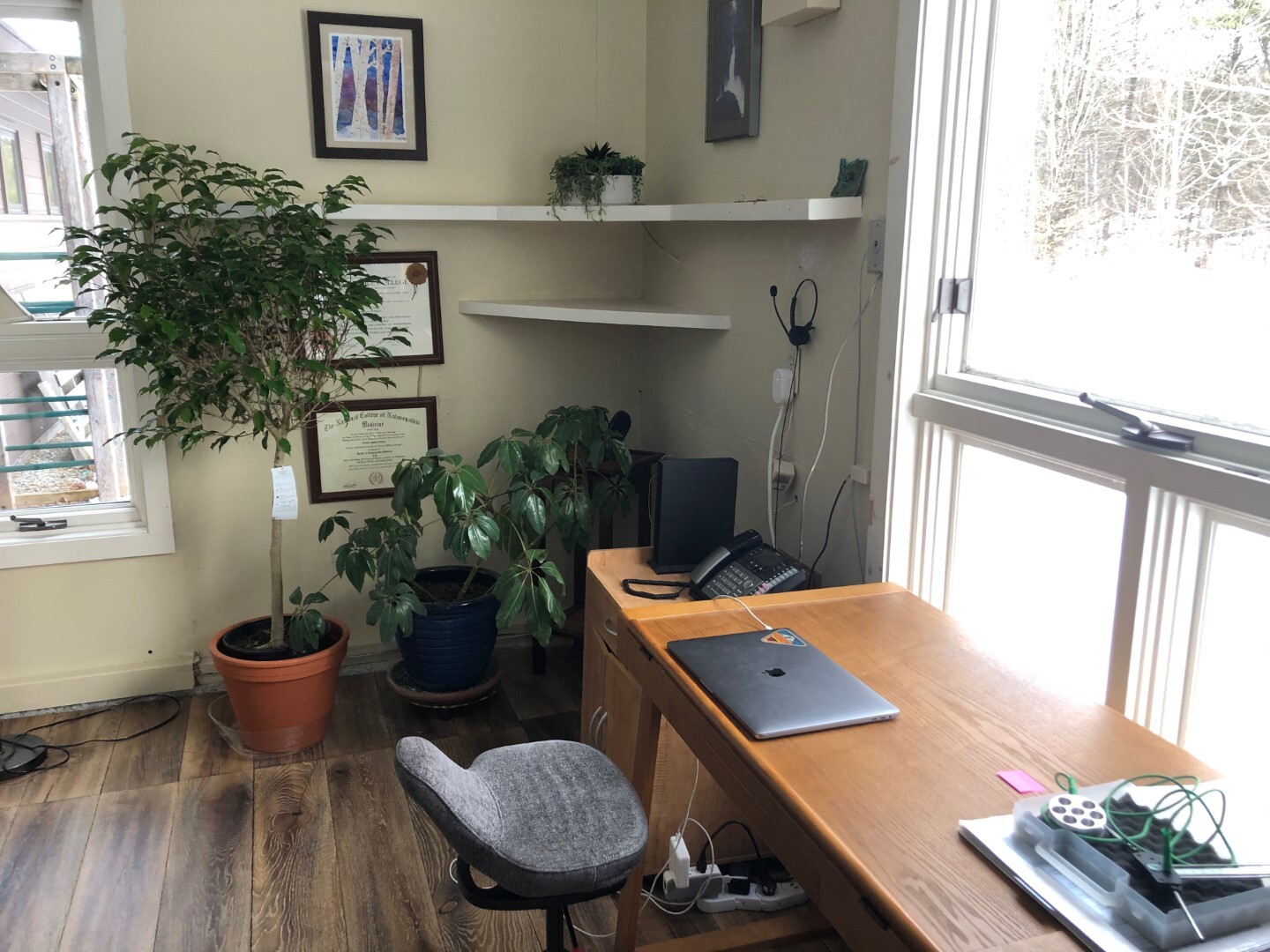 What follows is a letter that I sent to my patients in April, 2020 to announce the birth of this new site and business. Dear valued patient, In 15 years as a naturopathic physician, I have worked hard to fulfill my mission of addressing the deepest underlying causes of illness.
Thank you for being part of this wonderful journey that is continuing to evolve in a very positive way.
To further these efforts, this spring, I will close the practice of Dr. Travis J. Elliott. At that time, I will open a new health consulting service, Travis J. Elliott, Intuitive Health Consulting.
Under this new entity, I will provide health consultations and not offer naturopathic medical consultations. At the end of April, I will move out of my Shelburne office and begin serving clients remotely. My work with the Bioresonance Assessment (the "blood test" as many of you call it) will remain unchanged, although its name is shifting to the Intuitive Bioresonance Assessment, or IBA.
As a health consultant, I hope to work with you via video consultations and the shipment of saliva or blood samples to continue providing the IBA. By the end of May, I will move out of all insurance panels and cease prescriptions for medications, with a few exceptions.
In the current context of our world, it would be natural to assume that this change is a reaction to the ongoing pandemic and economic crisis. In reality, this is a proactive change that I have been planning since December 2019, though current events have indeed sped up my timeline.
Why move to a consulting practice? Because fully inhabiting the role of a physician requires me to focus on diagnosing and treating disease and restricts my ability to work remotely with clients.
What's wrong with diagnosing (and treating) disease? Nothing.The diagnostic skills of naturopathic and other physicians are necessary. Symptom management is important for many of my patients, and I do not wish to replace this model of care. In my practice, however, the results of this "disease care" model fall short. I have patients with Lyme, thyroid, gastrointestinal issues, cancer, chronic pain, migraines, anxiety, and depression, but I do not focus on these labels.
I prefer to not "treat" these conditions, and instead help support immune, detoxification, and nervous systems so that patients can improve these conditions on their own. I'm doing my best work when I get out of the way, use my own intuition and the Bioresonance Assessment, and support what's necessary to empower self-healing.
Rather than "treating patients," I support the evolution of the whole person. The Intuitive Bioresonance Assessment plays a key role in helping to identify herbs, nutritional supplements, and other therapies, essentially helping your body choose the support it needs to improve your physiologic flow on all levels. As a result, you'll be more deeply connected to your own intuition and your illness can begin to heal spontaneously.
Changes to my practice are outlined below, but the bioresonance work will be the same as before. I can still work with patients with chronic disease, including Lyme, autoimmune conditions, GI disease, or any other symptom. I can still identify what priority nutritional, herbal, or therapeutic support you need.
However, I will not prescribe medications or diagnose diseases. If medications are needed, I will work together with your primary care physician to ensure a reasonable transition plan.
What can feel like chaos is also an opportunity for evolution, and my hope is that these changes ultimately help us all. I look forward to diving deeper into this powerful healing method. I can be a strong partner for your primary care physician while providing you with a "whole-being" approach to your health and happiness.
Thank you so much for your trust and willingness to work together. It gives me joy. Take care,
-Travis J. Elliott
--------------------------------------------
Key changes in the transition to Travis J. Elliott, Intuitive Health Consulting:
Donation-only first consults
New client Intuitive Bioresonance Consults (IBA's) are FREE, with a suggested donation of $50 to www.RIPmedicaldebt.org. This organization is dedicated to helping relieve this country's oppressive burden of medical debt.
Billing and Subscription Plans
I am moving to a subscription model that gives you a set number of bioresonance tests and consults for the year. The plans are designed to maximize improvement of symptoms and your ability to improve your own health.
After your first free IBA, a subscription plan will be required to keep working together in this way.
I will not be able to accept any insurance coverage, starting June 1st, 2020. However, for April and May of this year, I am still in-network with CIGNA and Green Mountain Care (Medicaid).
Transition to a Remote Office

Service will become more convenient as all consults will be conducted remotely via video conference or phone. The new information: 291 Mead Farm Rd, Hinesburg VT 05461; 802-482-2770.
Labeled collection supplies will be offered for easy at-home collection and shipping.