A 1 hour discussion of my unique approach to health and how I use intuition, plants and love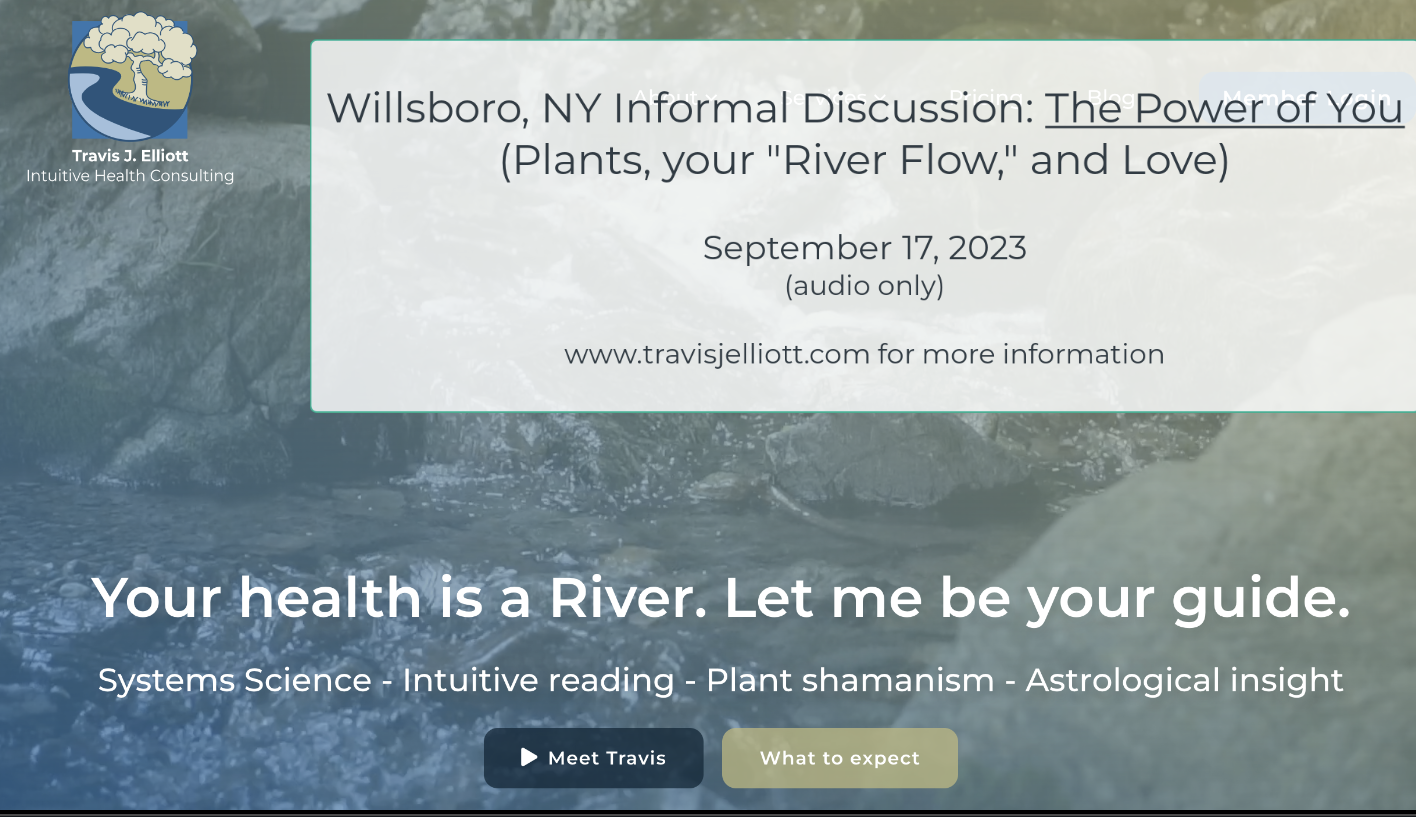 On September 17th, 2023, Melissa Maki (acupuncturist and friend) hosted me for an informal discussion of my unique vision and execution of health care.
("Video" is just over an hour long and is really just an audio recording with a static screenshot)
A handful of people joined me on a beautiful Sunday evening at the Willsboro Public Library. It was my first public presentation in years and it turned out to be a fun and free-wheeling discussion. On a whim, I decided to record it in case it was worth releasing.
I actually don't know yet if it was worth it, but here it is! I did some post-production tinkering with the audio to make it clearer, though it still may be hard to hear in some spots. Headphones are recommended. :)
We moved organically through different topics and I'm already excited for another opportunity so that I can tighten the message and make the whole story more coherent.
In the meantime, I'd love your feedback on the parts that you felt are strongest (and weakest!)
Thank you and take care!
-Travis Elliott